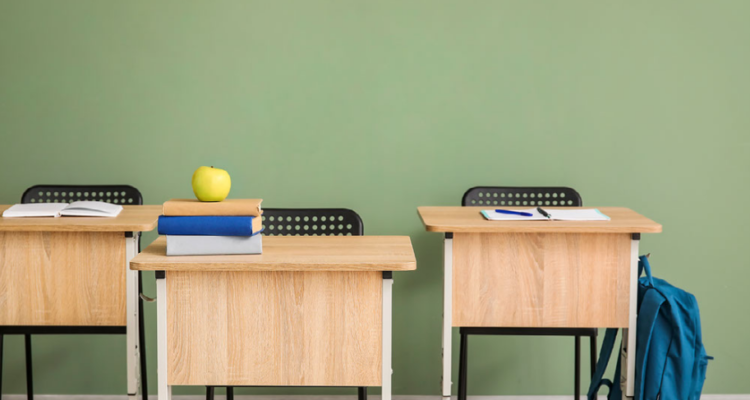 Brighten Your School by Adding Color with a Fresh Repaint
Adding color is a great way to brighten and enhance your learning environment. Proper color applied in strategic locations can completely transform the look and feel of a school classroom, library, school cafeteria or other common spaces. If your school needs a refresh, consider adding color accent walls to your classrooms, colorful bands or stripes in corridors and color enhancements in key areas throughout your school. Contrasting color with a fresh coat of bright white paint will brighten your school and contribute to a pleasing, welcoming environment for your students and faculty.
When choosing color, it's important to think about the specific environment and the outcome that you are seeking to achieve through proper color enhancement. Shoot for colors that create an environment that reduces agitation, tension and inspires well-being.
Bright colors like orange and yellow are ideal for preschool and elementary school environments where you would like to inspire a more stimulating, uplifting environment. Softer greens, blues and warm colors may be more appropriate for middle schools and high schools and in areas where you are seeking to inspire concentration, calmness, etc. Getting input from teachers on classroom design and color is a great place to start as they are well connected to the needs, challenges, and inspirational requirements of their environment.
Here's a brief overview of some common colors that are often used in schools to provide an inspiring environment for students:
Red: Bold and stimulating, action oriented, can be overwhelming if overused
Orange: Uplifting, inspirational, supports a stimulating, critical thinking environment
Yellow: Awareness, playfulness and happiness.
Green: Calming, concentration, soothing
Blue: Supports creativity and tranquility and concentration
Pale blues and greens are great for calming, creative environments where you want to support focus and concentration. Oranges, yellows and pale pinks are great for uplifting, stimulating playful environments. Red when used in moderation can provide a bold, stimulating action oriented atmosphere.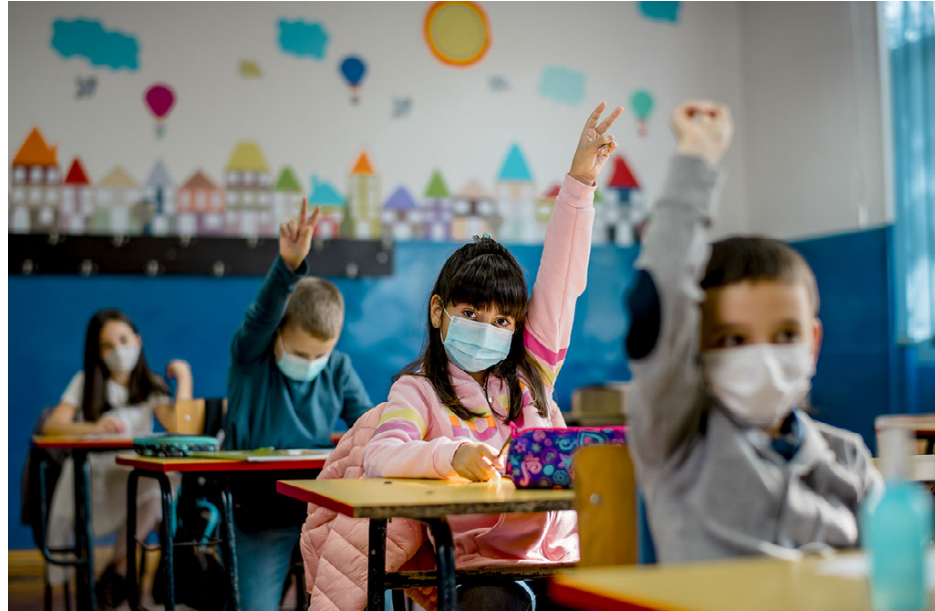 Another great way to add color and inspiration to key areas in your school is with custom wall graphics and vinyl wallcoverings. Wallcoverings can be customized with inspirational words and graphics and can be used to tell a visual story with an impactful presentation. These are great for visual walls in cafeterias, entrances and corridors.
Devine Painting has vast experience working with schools on repaints, color additions, remodels and basic updates. We have worked with high schools, elementary schools, middle schools, universities and specialty schools in Pewaukee, Cedarburg, Muskego, Brown Deer, and the surrounding Milwaukee areas.  We are happy to provide consultation on color, materials and finishing processes that can refresh and transform your school. Please contact us to discuss your needs and ideas. We are happy to provide a free estimate and plan customized to fit your school's needs.