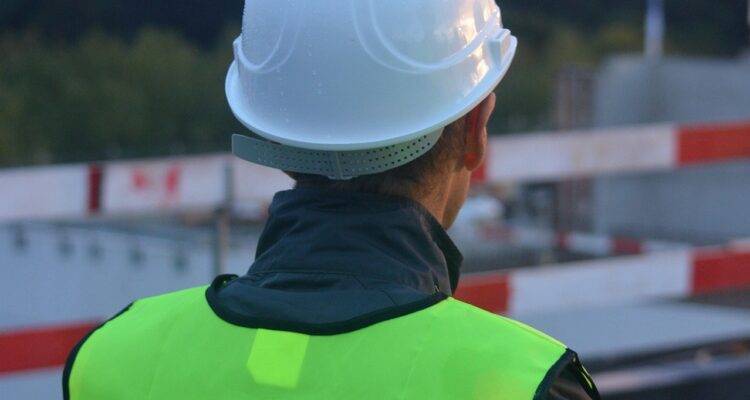 8 Traits to Consider When Hiring a Commercial Painting Company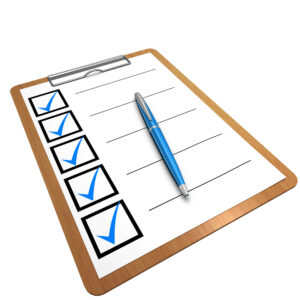 Hiring a commercial painting company requires an investment in time, money and resources. It's a process that should be easy and enjoyable for your business, with an end result that improves the look of your company and inspires your employees.
As a business it's important to take the proper steps to select the right commercial painting company for your business. Ideally, one that meets your budget, produces excellent work, adheres to deadline, respects your business hours and minimizes disruption.
Devine Co. Painting Contractors will assess your project with transparency, honesty and integrity. We pride ourselves on producing exceptional results and outstanding customer service. We understand that as a business, you need to select a commercial painting company that is right for you, that you feel comfortable with, and that has the ability to meet your budgeting expectations.
Below are 8 traits that we feel are essential for any business to consider when hiring a commercial painting company.
1. Good Reputation
Hiring a painting contractor with a solid reputation assures the work will be done properly with no surprises. A good painting contractor should have years of experience working with multiple general contractors and area businesses. A good contractor should be able to provide you with references and examples of recent work. You want to be certain that the painting company you hire has experience handling similar projects. Ask for a list of projects they have completed in the past 2 years that are similar to yours. They should have no reservations about producing this information and providing references that can vouch for their work.
Devine Co Painting has more than 40 years of commercial painting contract experience. We actively work with dozens of Milwaukee area general contractors and businesses. Our reputation speaks for itself, and we are happy to share references, job examples and testimonials from previous commercial painting projects and area clients. A good reputation is imperative for continued business success, and we are happy to share our successes with you.
2. Customer Service & Communication
Good customer service is expected and should be prompt and thorough with the commercial painting company you choose to work with. You should experience clear upfront communication about costs, goals, timelines, requirements and expectations. You should expect frequent and clear communication throughout the project to ensure that expectations and timelines are met. There should be someone available throughout the project to keep you up to date on progress, time to completion and scope modifications. The project workspace should remain clean and organized with minimal disruption to your business. The entire experience should be easy and enjoyable for your business with an end result that exceeds expectations. This is exactly what we strive for at Devine Co Painting and it is what you should expect from any Milwaukee area commercial painting contractor.
3. Job Experience
A good commercial painting company should have years of experience handling projects that are similar to yours. You want to make sure that the painting contractor you hire has tackled similar jobs and situations in the past and has legitimate job experience that is relevant to the project at hand. For example, if your business wants to install vinyl wallcovering in a lobby, you will want to find a contractor that has demonstrated experience installing similar wallcovering for other area businesses and who can clearly outline the processes and expectations involved with the installation.
Devine Co. Painting has 40 years of experience in commercial painting. Rest assured, we have seen and tackled just about every painting and finishing job imaginable! We are upfront in our capabilities and will only accept jobs that we are confident that we have the experience to effectively handle. You should be comfortable asking contractors about relevant experience and only contract with a company that has proven experience tackling similar projects.
4. Proper Painting Techniques & Methods
There is technique and skill required to effectively handle different painting and finishing projects. Different substrates and different environments require different product and varied application methods. You want to make sure that you select a painting contractor that has the knowledge and skill to handle your painting project. You should ask about application methods, recommended products, warranty and expected durability. A good painting contractor should be able to provide you with specific detail on what products are right for the job and why, how that product will be applied and what the anticipated durability and longevity of that product is.
5. Accurate Project Estimation
You don't want to have any surprises when you contract for a commercial painting project. You should expect a very accurate and thorough upfront estimate from any commercial painting company. This estimate should be followed through with upon implementation of your contract without surprises or variance. If unforeseen circumstances arise, these should be communicated immediately with specific information, communication and agreement on impact and adjustment before additional work is completed. A good painting contractor will do their due diligence on the front end by thoroughly assessing and estimating your project in detail. This assures that your project is completed at budget with no surprises.
6. Adequate Insurance Coverage
You will want to make sure that the commercial painting company you select has proper insurance coverage. You can request a certificate of insurance from the painting contractor you select to make sure they have proper insurance coverage. Good coverage should include workers compensation, employer liability of at least $100K, commercial general liability of at least $1 million, automobile liability of at least $1 million and an umbrella of at least $5 million. A good insurance policy protects the employees and the business and assures that any unforeseen circumstance is properly covered by the contractor.
7. Safety Minded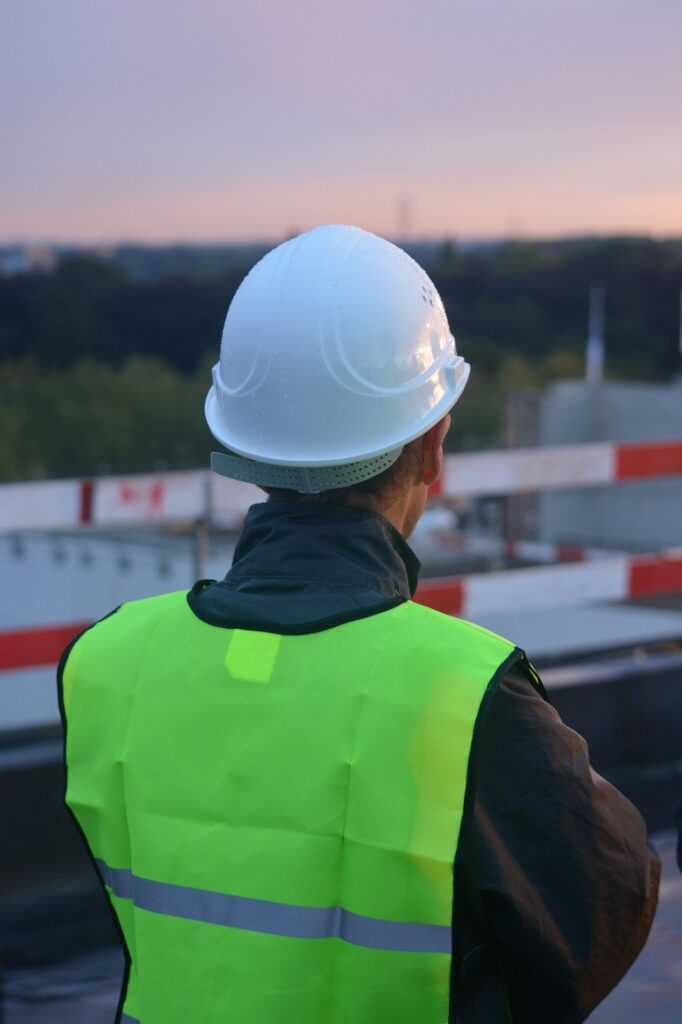 Safety should be a priority for the painting contractor you select. Employees should have adequate training on current OSHA safety requirements and the painting business should have an overarching safety plan in place. The company should have strong knowledge of the products they are using and adhere to proper application methods, ventilation and surface protection. Painters should be well trained in high work and take proper safety precautions to assure that any high work is done safely and follows OSHA guidelines.
Devine Painting has a safety-first approach, our leadership team strives to promote and foster a safe work environment and places safety as a core value of our business. A good painting contractor should be transparent about safety practices, so make sure to ask questions about safety procedures when selecting a commercial painting contractor.
8. Proper Project Management
A good commercial painting company should manage your project seamlessly from beginning to end. There should be open communication about expected project start and end dates. A good commercial painter can provide a detailed schedule that outlines work to be done, any milestones and due dates. Drawdowns or color samples should be provided to assure that paint products and colors meet your expectations. A job should be properly staffed to assure the project is completed within your expected timeframe. A lead painter or superintendent should keep you informed of progress, variance to schedule and maintain regular communication with you to assure there are no surprises and the project remains on schedule and within budget.
Conclusion
Devine Co Painting has over 40 years of experience in the commercial painting and finishing industry. We are happy to speak with you about how our business embraces the above traits and more. We want your commercial paint experience to be a positive one that brings value and benefit to your business and creates a welcoming environment for your business and your employees. Please contact us so we can discuss your needs and outline a solution that is right for your business.