Devine Painting Offers a Wide Range of Commercial Painting & Finishing Services
Devine Painting, LLC is a leading Milwaukee area commercial paint contractor with vast experience working on a variety of projects including new construction, repaint, tenant improvements, remodels, and facility maintenance contract painting. We have the equipment and expertise required to handle most any job. We bring decades of experience and a  solid reputation for completing jobs on time, within budget and of the highest quality of work. In fact, we are often hired to fix problems created by other companies that cut corners in prep and finish application.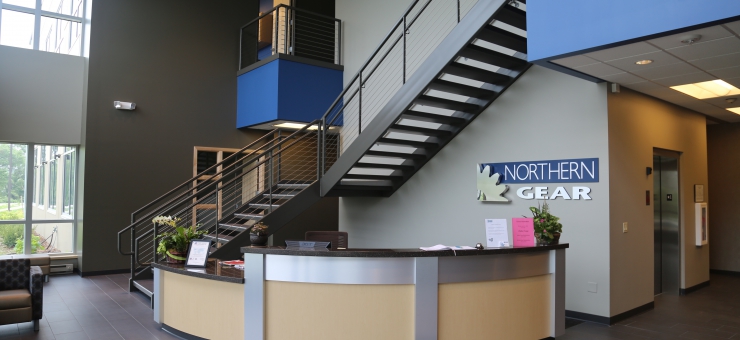 Devine Painting, LLC can service all of your interior and painting needs. We have years of experience painting a wide variety of businesses interiors including large warehouse spaces, industrial office spaces, schools, municipal buildings, large and small retail outlets, churches, manufacturing facilities, apartment and living complexes, University buildings, restaurants and more.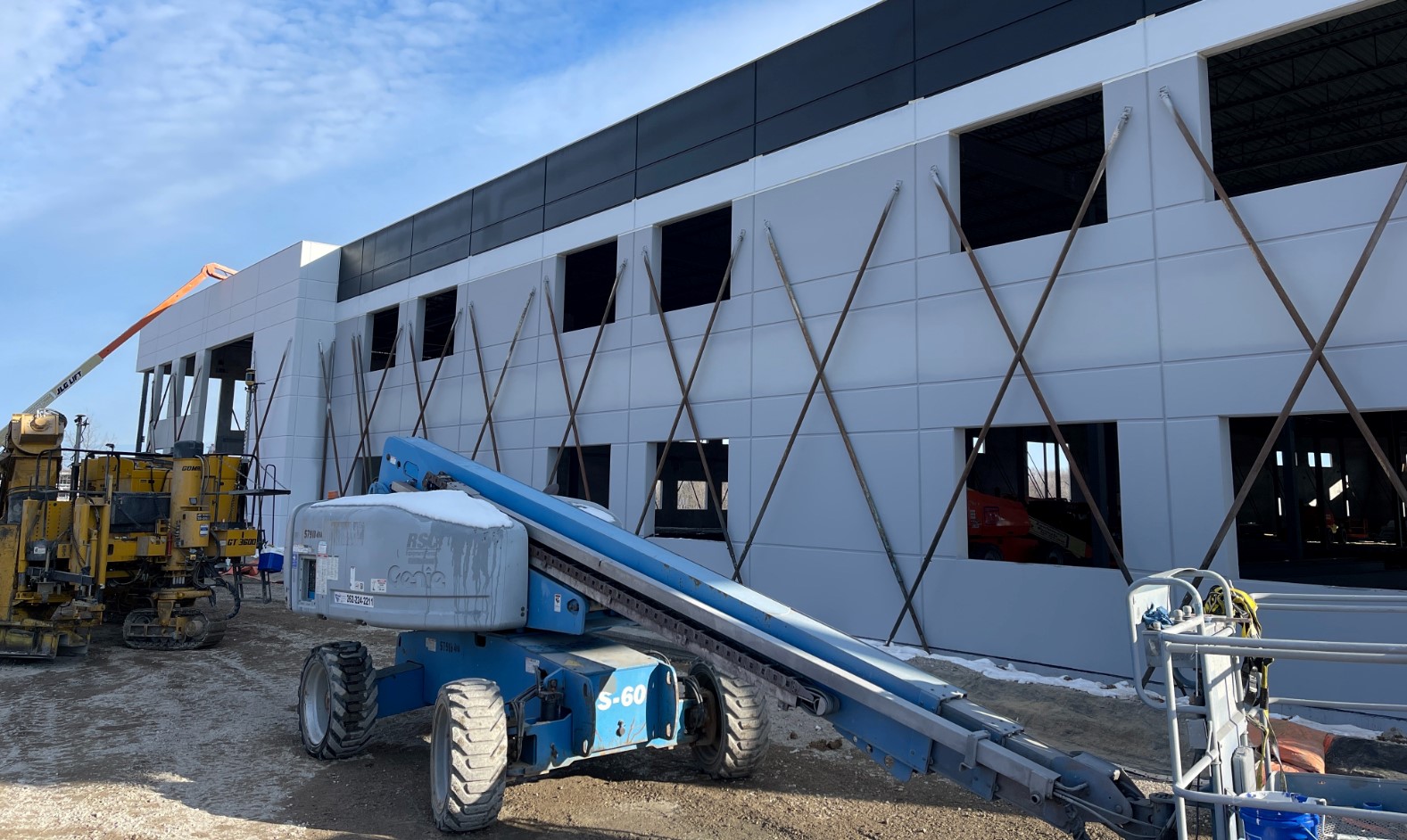 Our exterior paint process will keep your facility looking fresh, new and attractive.  Devine Painting, LLC has experience with a wide assortment of exterior finishing. Through proper preparation, application and material selection, your exterior will look like new for years to come.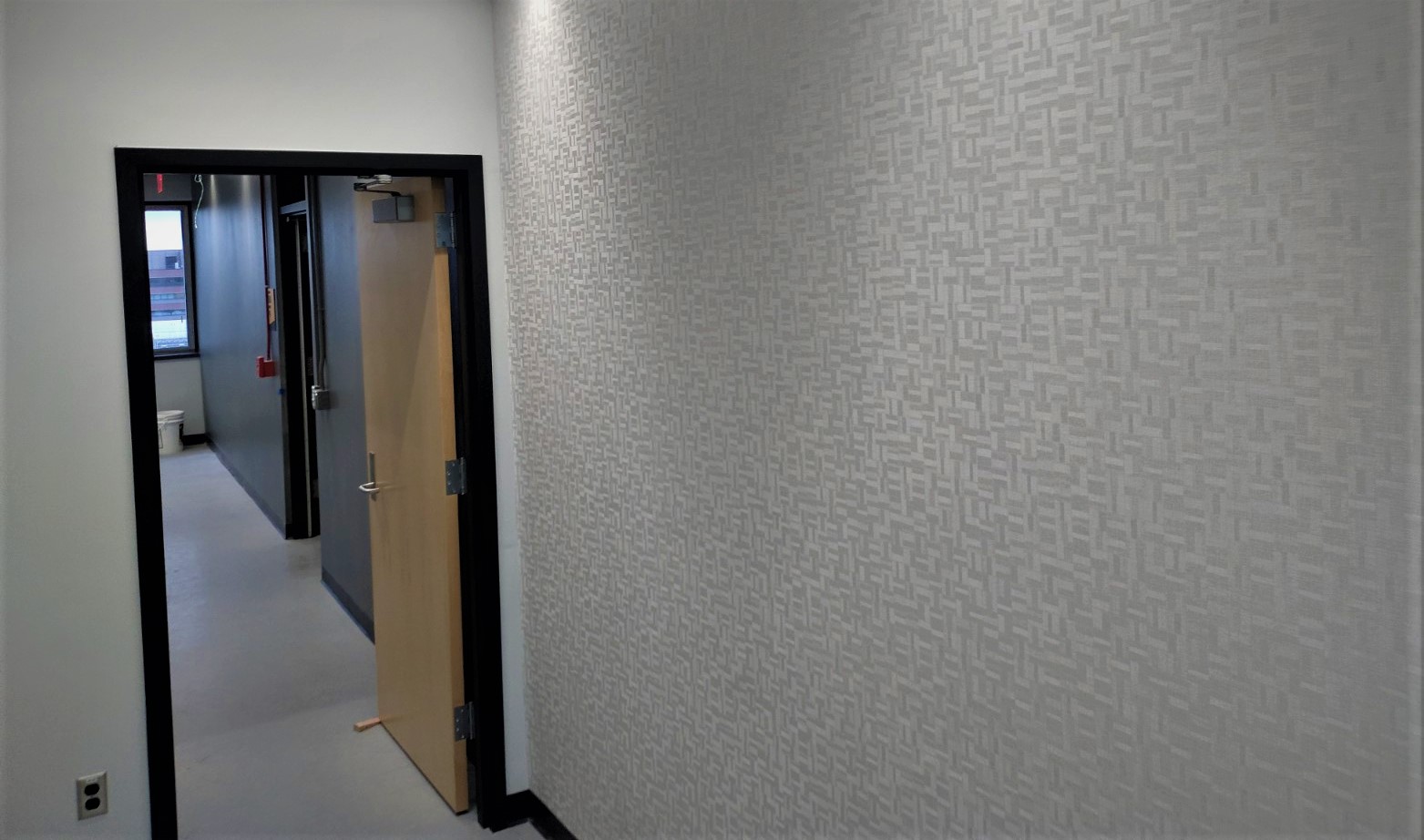 Devine Painting, LLC can handle all of your wallcovering removal and wallcovering application needs. We specialize in commercial vinyl wall covering installation and digital wall covering installation as well as removal of existing wallcoverings. Please click below to read more about our wallcovering services.
Devine Painting, LLC specializes in painting large industrial spaces often with dryfall coatings on ceilings and open structures.  We have decades of experience painting drywall ceilings, concrete structural ceilings and other open structures and can confidently handle any ceiling repaint or new construction project that comes our way.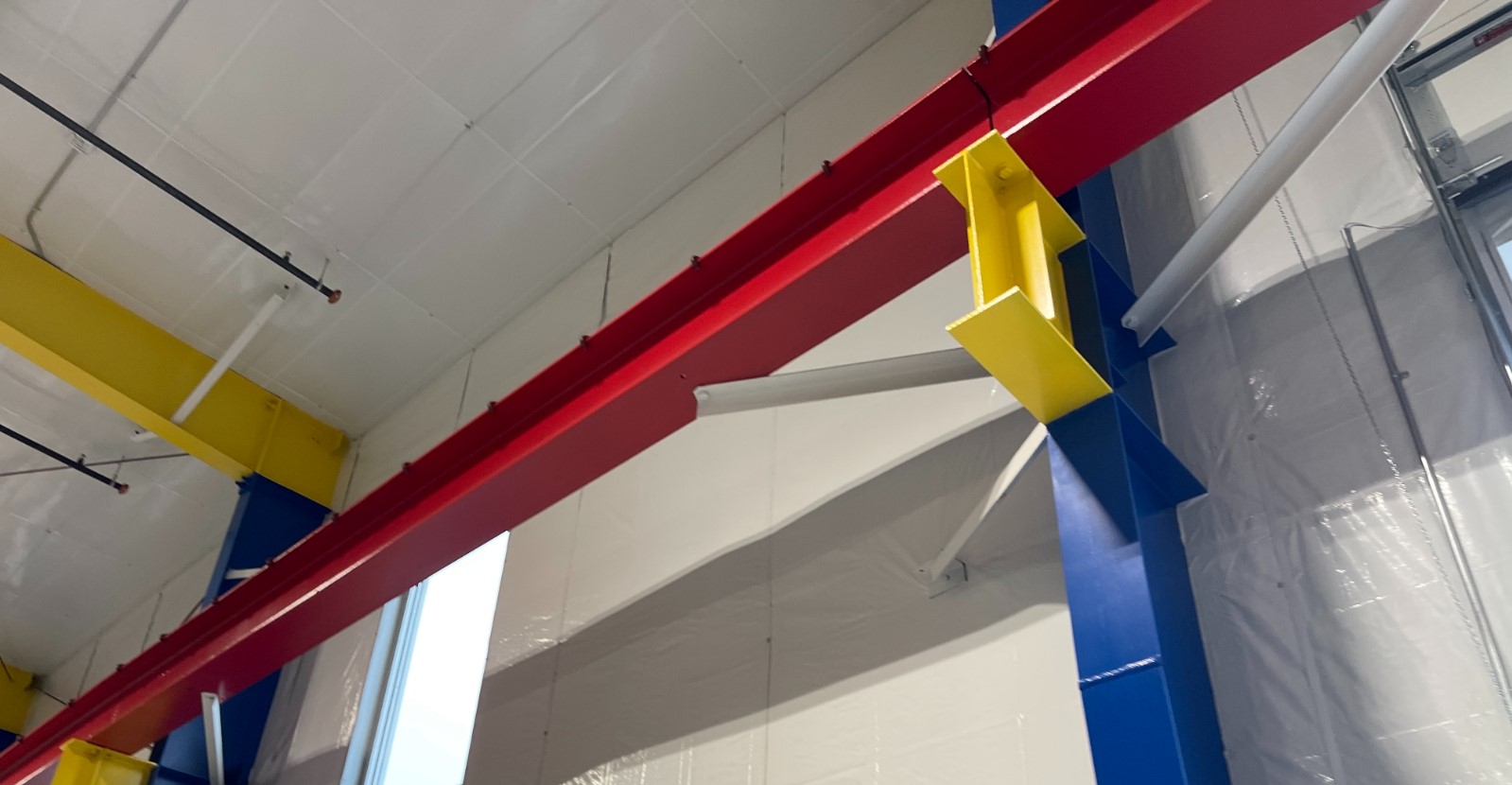 Devine Painting, LLC has the knowledge and experience to handle a wide variety of steel surface finishing and refinishing needs, including structural steel, metal pan stairs, handrails and guardrails, doors, ladders, hatches, equipment, machinery and industrial recoating and refinishing.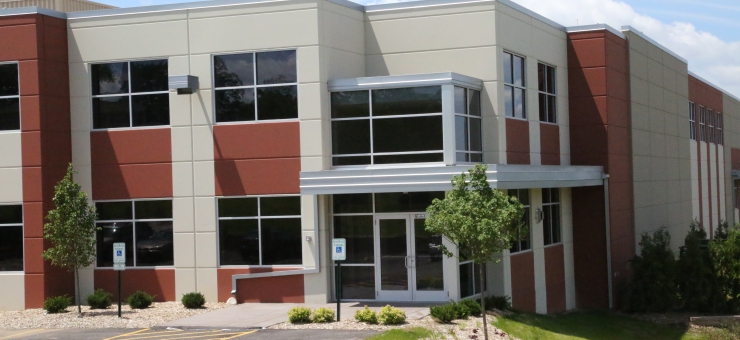 Devine Painting, LLC can help your exterior services look new again with our pressure washing service. Pressure washing, or powerwashing, is a very effective way to clean exterior surfaces. We also use pressure washing techniques in repaint situations where cleaning is required before new finishes are applied.
Devine Painting, LLC is a full service industrial and commercial paint contractor.
Our professional team of painters can handle simple jobs, or large complex projects.
Below is a list of many of our services – Please Contact Us to discuss your project in detail and receive a Free Estimate!
Interior Painting
Exterior Painting
Concrete Block Painting
Wallcovering Installation
Wallcovering Removal
Exposed Ceiling Painting & Refinishing
Dryfall Painting
Drywall Ceiling Painting
Open Structure Painting
Steel Finishes
High Performance Coatings
Epoxy Paint
Pressure Washiong
Solvent Cleaning
Abrasive Blasting
Masonry Cleaning
Wood Finishes
Doors & Frames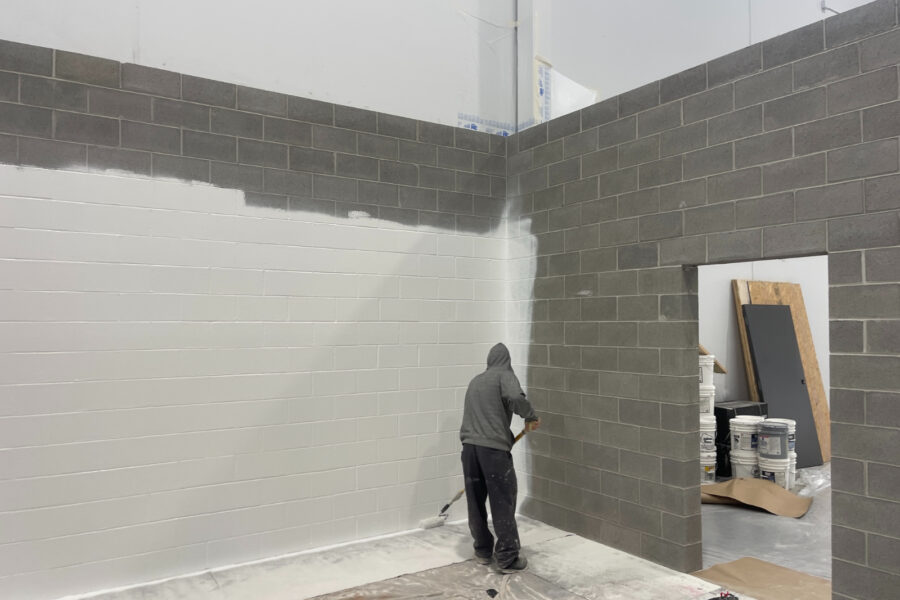 Our Experience Covers a Range of Businesses
Industrial Spaces
Large Retail Outlets
Corporate Offices
Schools
Churches
Apartment Buildings
Living Facilities
Resorts
Restaurants
Manufacturing Facilities
Warehouses
Parking Garages
Gymnasiums
Hospitals
Service Stations
AND MORE!